How to Learn FX Trading
It's Quite Easy To Learn FX Trading
Forex trading is the gateway to a world of opportunity, that's why more and more traders want to learn FX trading. Forex is an attractive market which simply cannot be ignored, for many reasons. Forex exchange rates are tough to predict and confusing, no forex exchange rate is really easily predictable and no software or trading tool can really beat it. Traders simply use intuition and techniques for shifting the odds to their favour. Trading is about profitability and likely outcome, not certainty. In order to learn FX trading successfully, to a satisfactory degree, traders resort to online education, off line seminars, resources and books which teach some aspects of trading. No course or book however has it all clearly laid out. The market itself is dynamic, it changes slowly from day to day and from year to year making it impossible to make accurate predictions on trends and the future direction of any given currency rate. Traders focus on all they can, in an effort to learn as fast as possible. But markets require patience and paradoxically they require you not to have the desire to win big money fast. In fact, being greedy distorts your perceptions of reality and makes forex education much more difficult than it already is.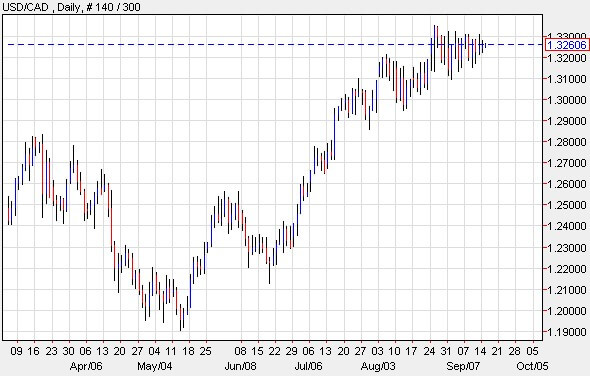 Traders can learn forex trading slowly, and pressure -free. USDCAD is one simple currency pair, which moves rather slowly from day-to-day and parallels the strong technical trends of crude oil.
Forex Education Starts Simple
Traders learn FX trading in all kinds of ways, and even one educator's impossible methods can be another educator's routine trading methods. There's no limit to imagination, but it is important to keep greed and money dreams away from the plan and simply focus on a more moderate approach. The best approach for some traders is to have a neutral mindset and they are willing to make money but have absolutely no urgency to do do so. Greed sabotages learning and makes one trade at the wrong time hence taking too much risk for little profit potential. Education in general must be pressure-free, not just in the markets but in all endeavours of life. Professional traders are actually under intense pressure at their jobs, they are well financed and supported. But the enormous pressure can lead to making mistakes, and their trading techniques are often primitive and ridiculously simple. Most of these techniques are momentum-following techniques that their bosses force them to use, without much thought. Independent traders trade freely, pressure free, don't care about bonuses and big salaries. But their methods are interesting, motivational, and they learn many things which in turn allow them to figure out the markets with manageable effort. Learning to trade with an edge definitely requires above and foremost a clear mind, away from pressures of all kinds. The actual trading plan doesn't matter as much.